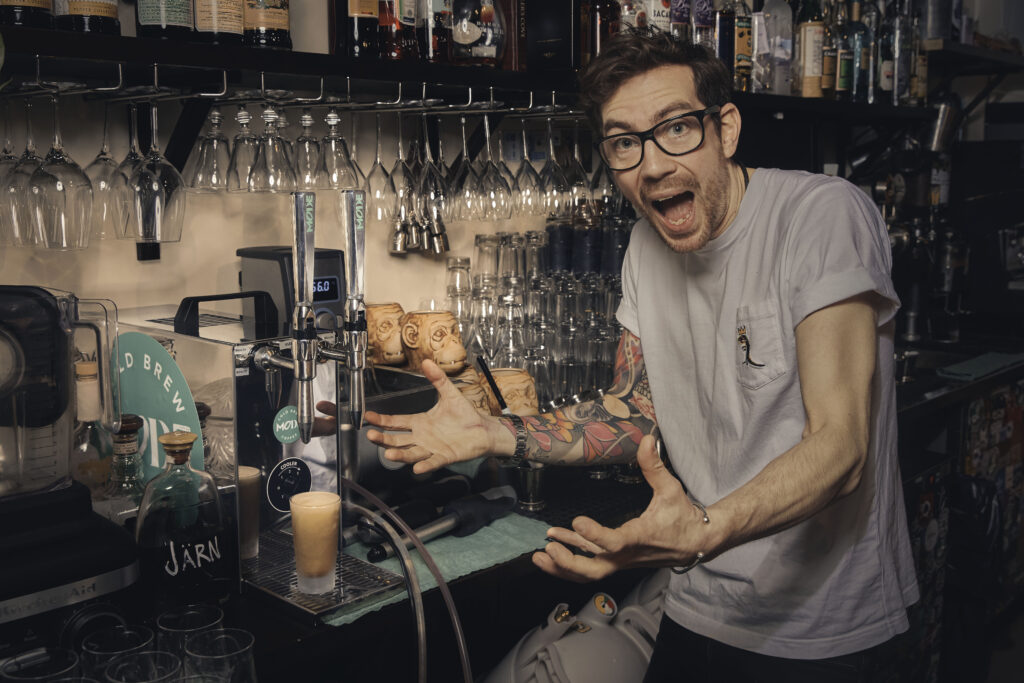 The face of excitement over breaking grounds in the modern world of crafted coffee cocktails. What you see is a Nitro Cold Brew on tap. Yes on tap. Johan Evers, owner of A Bar Called Gemma, is surely taking his cocktails to another level.
Nitro Cold Brew is a whole new coffee experience. We are proud to stretch the possibilities and improve the quality of coffee drinks in the modern world. To let people find their Mode.
What Johan Evers has done with this cocktail is a clear example of that in the name of perfection. The nitrogen gives the coffee a rich and creamy texture similar to Guiness beer. The taste is super smooth which really brings out the natural sweetness and aromas of the coffee.The Nitro Cold Brew is a drink based on Mode Cold Brew Coffee mixed with whiskey, dark rum, punsch, vermouth, licorice, citrus and of course, nitrogen.
We were proud to serve the Nitro Cold Brew and Cold Fashioned cocktails made by Johan Evers at Bartenders Choice Awards in December 2019. A night where we celebrate the hard work and craftsmanship of the Nordic bartender scene. Mode Cold Brew believe that great bartenders deserve great coffee. So we attended this special night, honored to serve drinks made by a truly great bartender, Johan Evers with his talented team at A Bar Called Gemma, winners of the category Best New Cocktail Bar.